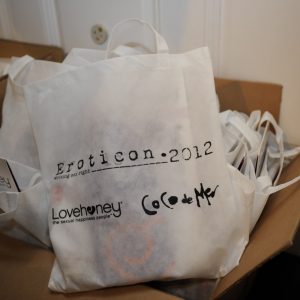 Wow.
That's as far as I've got so far in articulating my feelings about Saturday.
I had an amazing day and reading the blog posts that are sprouting up all over the web I am exhilarated to read that you did too.  When I thanked you all for attending Eroticon on Saturday I really really meant it, without the delegates, speakers and sponsors there wouldn't have been an Eroticon.  I had the idea but you made it a reality.
I'm still wading through post event admin and there are lots of things I forgot to tell you about on Saturday so do watch your email inboxes for news – you'll get it as soon as its cooked!
If you've written a blog post please do share the url in the link up widget below so that we can all find each other and share the Eroticon journey – what a start!