Home
17th March - 18th March, Eroticon 2018 starts in...
Eroticon 2018
Watch this space for dates and ticket sales
"Eroticon, it's better when you come!"
Weekend Delegate Pass
Our standard Weekend Pass
Closed
Weekend Delegate Plus
A Weekend Pass with a little something extra!
Closed
Weekend Delegate Sponsor Pass
Give just that tiny bit more to help others
Closed
Delegate Day Pass Sat/Sun
For those that like to take it one day at a time
Closed

Subscribe to our mailing list
Be the first to get Eroticon ticket releases, speaker announcements and more!
Latest Posts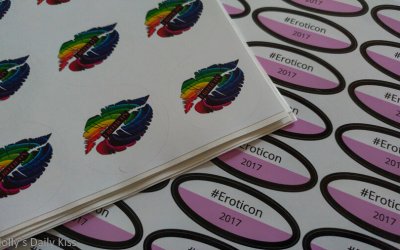 This post does exactly what it says on the tin – all the info you might need for Eroticon 2017, in one place. If I've missed anything out or you have questions that aren't answered here, please do leave a comment and I'll add an answer. Eroticon 2017 – the venue and...
Copyright Eroticon 2016© All rights reserved. I hereby assert my rights as the author/creator of original material and images posted on this site. No part of this website may be reproduced or transmitted in any form or by any means, electronic, mechanical, photocopying, recording or otherwise, without prior permission of the website owner. Any Person or Persons found to be infringing copyright will face legal action