After your first full day at Eroticon the fun continues (if you wish) with the Saturday Night Social. Come along and spend some strictly social time with the new and old friends you only get to see at Eroticon.
Sponsor
The Saturday Night Social has been generously sponsored by the amazing folks at: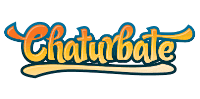 Venue
Best way to find the Vagina Museum is to enter via the Chalk Farm Road entrance by Cyberdog, make your way toward Gabeto which will be toward the left. On Gabeto's right side you should be able to see our hanging sign.
Time
Saturday 13th March – 8:00 – 11:00pm
Entrance
Please remember though that you MUST bring your delegate badge with you to Arlington House both days and wear it at all times whilst you are there. If you do not have it with you it is possible that you will not be able to get into the venue. Make sure you have eaten before you come to the social as the venue doesn't serve food.