I'm delighted to announce three more great contributors to Eroticon 2013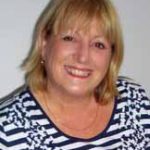 Hazel Cushion, CEO at Xcite books was one of the first people that agreed to speak at Eroticon 2012 and has been a continuing support to the conference so I'm super pleased that she's speaking again this year.
Hazel started Xcite books in 2007 and since then it has grown to be one of the  UKs largest erotic publishers and has distribution in the US, Canada, Australia, New Zealand and South Africa and won the ETO Best Erotic Book Brand and Jade Erotic Awards : Best Erotic publisher in both 2010 and 2011.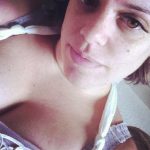 Ruby Goodnight is hopping the fence from delegate to speaker this year and brings with her a wealth of knowledge and experience about copywriting for the adult sex industry.
Ruby started off producing copy for mainstream web sites, she discovered a need for writers on the adult side of the internet. Drawing from her experience as a fetish performer and living the BDSM lifestyle, she found her niche writing for adult web sites, sex toy retailers, and other commercial enterprises in the adult field.
She has also expanded into erotic short stories (both self-published and ghostwritten), as well as non-fiction books targeted at lesbian families. She still enjoys her roots in adult, though, and maintains relationships with leading fetish web sites creating their content for their movies, galleries and web cam shows.
To find out about all the speakers, schedule and to buy tickets please visit the Eroticon 2013 conference site. Super Early Bird tickets are just £75 for a single day and £125 for the full weekend, but tickets are limited and the offer closes on 1st September, so don't miss out on the great price, buy yours today.