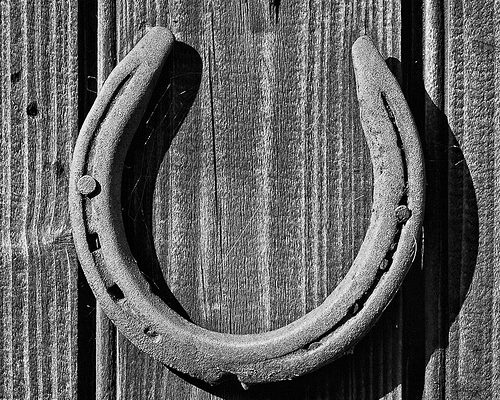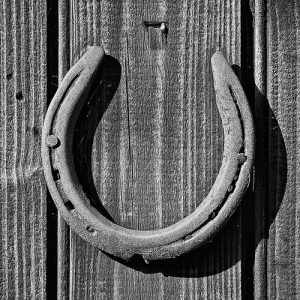 Do you host competitions and giveaways on your blog?
If so, today's guest blog is a must read as online comper and blogger Di Coke, also known as Super Lucky Di, shares her insight into hosting online competitions.
Hosting a giveaway on your sex blog
Hosting a giveaway on your blog is a great way to gain new fans and reward your regular readers. It can also be lots of fun. But how much do you know about the legal side of a giveaway, or what to do if things go wrong?
It might seem like a lot of effort to create detailed Terms and Conditions for a small prize, but once you've got them you'll be able to adapt them for every giveaway you do – and it's well worth the effort of getting it right first time. Without clear and thorough Terms and Conditions, your entrants will bug you with questions and if unhappy, they could even complain to the ASA (see below). If you're hosting – or entering – prize promotions, the important organisations you should be aware of are:
The IPM (Institute of Promotional Marketing) – www.theipm.org.uk
The IPM deal with complaints about prize promotions and can be contacted at complaints@theipm.org.uk. They will sometimes pass the case on to the Advertising Standards Agency.
ASA (Advertising Standards Authority) – www.asa.org.uk
The ASA's digital remit includes Facebook, Twitter, websites and blog promotions. Anyone can complain to the ASA about a prize draw or competition that is not conducted properly.
CAP (Committee of Advertising Practice) – www.cap.org.uk
All UK marketing communications (this includes ALL promotions) should adhere to the CAP Code and "must be legal, decent, honest and truthful."
How to run your prize promotion
You could simply ask your blog readers to leave a comment as an entry method, but if you're expecting a lot of interest, Rafflecopter can save you administrative work by registering all entries, conducting a random draw and announcing your winner. Rafflecopter also stores email addresses, making it much easier for you to contact your lucky winner than via Twitter, Facebook or blog comment. Most bloggers still use 'Add a comment below' as their main mandatory entry method, and add on as few or as many extra entries as they like. The Rafflecopter widget isn't for everyone, but from personal experience I find it very efficient.
Make sure your Terms and Conditions include:
Closing date
You should state the day, month and year as well as the exact time (if it's open to entries outside the UK, add 'GMT' too). If you're using the Rafflecopter widget, it displays a countdown to the end of the giveaway, but it's a good idea to mention the date in your blog post too.
Who can enter
State in your T&Cs if your giveaway is open to 18+ UK entrants only. You don't want to be posting a heavy box out to New Zealand or sending out an adult toy to a 12 year old – make sure entry restrictions are clear!
How to enter
State clearly why the mandatory entries are – even if it's just leaving a comment on the blog. If you're not using Rafflecopter and there are bonus entries for tweeting or following on Facebook, are separate comments required for these? Try not to ask a question with just one correct answer as lazy entrants will just copy the comment above theirs! An open ended question like asking for an anecdote, silly name or joke will weed out a lot of entrants who aren't interesting in hanging around and are only there for the prize. On top of that, they make entertaining reading for you and your blog followers!
Exact prize details
Explain exactly what's on offer, and how many winners there are. If it's a prize without an RRP, for example a goody bag, don't state its value – a winner could complain that the prize wasn't what they expected!
Choice of winner
Random: For a prize draw your winning entry should be chosen at random. Most bloggers visit random.org to do this, although the Rafflecopter widget does it for you. When you've chosen a winner, check that they have completed the steps they claim to have done – public Tweets, Facebook Like, etc. If they missed a task, delete their entry for that task and select a new winner at random.
Judged: The CAP Code recommends using an independent judge. As a blogger, no doubt your budget won't stretch to this – instead you could forward the entries (ensuring they're anonymous) to a friend or colleague to choose a winner.
Voting: Don't use a voting mechanism for your giveaway as it is likely to be abused.
Informing the winner
Using Rafflecopter means you're able to easily email your winner. If you're not using Rafflecopter, but are asking people to comment, you should ask for a Twitter ID and avoid them having to leave their email address as a public comment. Remember if you contact them by sending out a winning tweet, you will have to be following them for them to send you a Direct Message with their address details. You should allow your winner between 2-4 weeks to respond to your winning email or Tweet, although some promoters do ask for a winner to respond within 48 hours. Do include this deadline in your T&Cs, or in your winning message, tweet or email. If they pick the message up late and you've not mentioned a deadline for response but have already picked a replacement winner, they won't be very happy and unless it was a time-critical prize (event tickets for example) they have every right to complain.
Delivery details
Recommended delivery time is 30 days after the closing date, or 30 days after winners have been informed. Where possible arrange for the prize to be tracked – some winners are very cheeky and claim that a prize has gone missing, when actually it arrived safe and sound.
A note on Facebook promotion rules
If you're hosting your promotion on Facebook you should stick to their promotions guidelines and use a separate 'App' tab on your page. You can install a Rafflecopter widget, or do as I do and embed a simple Google Form, using the free Woobox iFrame App.
Hosting 'Like and Share' competitions or asking people to Like or Comment on a status can result in issues contacting your winners – they may not have private messaging enabled, or might not be aware that messages from non-friends go to the 'Other' inbox. Rafflecopter and Facebook have recently agreed that it's fine to 'Like' a Facebook page as a bonus entry to a blog promotion – this ambiguity has been controversial for some time!
Promoting your giveaway
Facebook and Twitter
Your prize may well be inappropriate for general viewing on Facebook, so think twice about adding a Facebook or Twitter share as an entry option! Or you could add *adult content* into your Tweet – you don't want to risk people reporting as a spam message simply because it wasn't what they expected on their Newsfeed or Timeline.
A photo helps too – recent research has shown Facebook users are much more likely to interact with a photo rather than a status update. If the prize is a bit too risqué then you could just use a big WIN graphic.
If you do use a photo or graphic, add your blog post URL to the Facebook caption. Something a lot of people don't realise on Facebook is that if you share a link along with a paragraph of text, when people share that status update, the only thing that will share is your link. Your text won't appear when they share it.
If you're tweeting about your give-away, make your tweets short and funny or unusual so they stand out on a timeline.
Pinterest
If you have a Pinterest board then you can Pin images from your blog post onto it. A WIN flash always stands out on Pinterest – don't forget to add the closing date into the description, along with '18+ UK residents only' if appropriate.
Blogs
Other blogs may be happy to add a link to your giveaway or to Retweet you. You can also add your own link to my own monthly 'blog comp linky' at SuperLuckyLinky
Possible problems you might encounter
Changing the T&Cs
Don't change the rules, closing date, prize details or any other details when the promotion is in full swing. It's not fair on those who have already entered under your original terms, and they may complain to the ASA.
Delivery of prizes
One of the most common problems is the delay in getting the prize to your winner – this can usually be blamed on a PR agency or the manufacturer. If your winner is repeatedly asking for your help in chasing a missing prize, you might want to pass on direct contact details to your winner, so they can do their own chasing. But be aware that if they don't receive their prize it's YOU who are ultimately responsible as the promotion was hosted on YOUR blog.
It is rare for things to go wrong with a blog giveaway, and hopefully this post hasn't put you off hosting one! If you need any further advice or a helping hand with promoting your prize, you can contact me via www.superlucky.co.uk.
Image credit: Graeme Pow via Flickr