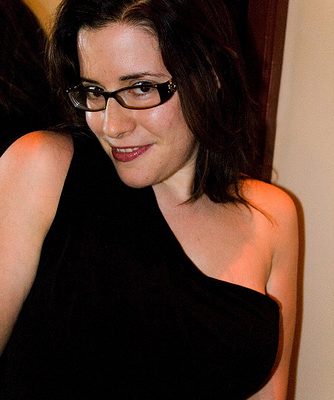 Today I've two fantastic speakers to tempt and treat you with.  I'm sure many of the writers and readers of erotic fiction will be familiar with Rachel Kramer Bussel and it is a real compliment that she's travelling over from New York to come and talk to us about all things to do with anthologies.  Vena Ramphal will, perhaps, be an unfamiliar name to some, but with workshop credits including Coco de Mer I'm sure her contribution will be both thrilling and thoughtful.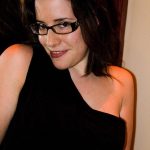 Rachel Kramer Bussel (rachelkramerbussel.com) is a New York-based author, editor, blogger and event organizer.
She has edited over 40 anthologies including Surrender: Erotic Tales of Female Pleasure and Submission which won the 2012 National Leather Association Samois Anthology Award.
Rachel writes widely about sex, dating, books and pop culture, edits the weekly sex diaries at New York magazine's Daily Intel blog, teaches erotic writing workshops, and has written for Buzzfeed Shift, Inked, The Frisky, Glamour, Penthouse, Salon, xoJane, The Village Voice , and other publications. Find her online @raquelita on Twitter and http://lustylady.blogspot.com.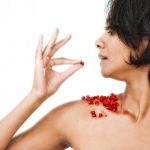 Vena Ramphal is a philosopher of love, romance and erotic pleasure. She teaches people how to create love lives that are fulfilling, authentic and pleasure-filled. She has coached, mentored and taught workshops since 2008, including workshops for Coco de Mer and She Said. Vena is a presenter at this year's Mind Body Spirit Festival in London, 26th May.
Her work is rooted in classical Indian philosophy, and the erotic traditions of the kama sutra. Vena's PhD (SOAS, University of London 2005) involved an exploration of the original Sanskrit erotic texts alongside contemporary gender theory. Her first career as a choreographer and performer of classical Indian dance informs her kinaesthetic approach to the process of writing. You can read more from Vena at her blog.
Don't forget to buy your Early Bird tickets for Eroticon are just £90 for a single day and £150 for the full weekend.
We've also rolled out the instalment plan for the month of October, so you can get spread the cost of your weekend ticket over three monthly payments, click here to buy.