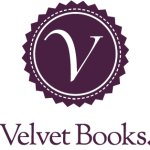 Thanks to Velvet Books we are adding a drinks party to the social calendar of Eroticon 2014.
The drinks party will also be the launch party for Southbank Seduction, the Eroticon 2013 erotica anthology which features short stories from delegates of last year's conference.  We'll be celebrating the launch of Velvet's first book from 8pm at The Elephant Pub.
There will be nibbles and a glass of something refreshing for everyone and after that a cash bar.   The pub also have a food menu for anyone that wants to order some supper.  We have a private room  and will have staff on hand to look after us so if you're feeling shy there's no need to brave the public bar.  There is no dress code, but do dress to impress if the urge takes you!
When: Saturday 8th March, from 8pm
Where: The Elephant Pub, 20 St. Nicholas Street, Bristol.  The pub is in the centre of Bristol and close to the conference venue.
Who: The drinks party is open to everyone with a day and weekend ticket and we'll operate a standby guest list for delegates with single session tickets.  Though I really hope that everyone who wants to will be able to attend.
To see the full schedule of events for the weekend head over to the Eroticon 2014 schedule page.