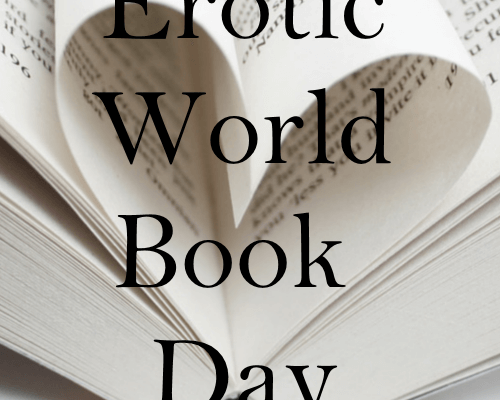 The parents among you may well be familiar with World Book Day, which is as likely to be signified by the stressful collation of book related costumes for your child to wear to school as it is by a glowing appreciation of classic and contemporary literature. For those of you usually spared this ordeal, World Book Day is a day to celebrate books in all their guises and glory.
This year Emily Dubberley of Cliterati has created Erotic World Book Day especially for the erotic readers and writers community.
What started as a brief online conversation five weeks ago has grown into an exciting and vibrant event involving over 200 erotica writers, publishers and sex toy retailers. The event culminates in a Facebook party with over £1,500 worth of prizes to be won throughout the day, as well as the launching of the erotic anthology "An Intimate Education".
The real triumph here is the way in which writers have worked together and used their combined resources to deliver a much needed boost to a genre which has felt somewhat lacklustre over the past few months. With all proceeds from the anthology being donated to sex education charity Brook and a compelling call to action to support via text, we think that the first Erotic World Book Day can be considered an outstanding success before it has even got out of bed.
Get involved with Erotic World Book Day
Join the Twitter conversation with the #EWBD tag.
Party and win at the Facebook event.
Text BKYP14 £5 to 70070 to donate to Brook.