I've been a tad busy with Eroticon 2015 organising but I've squished in some time to do a quick update on this year's ETO show which took place at the Birmingham NEC at the end of last month.
There had been plans to have an Eroticon stand this year, but those were shelved for the time being so it was great to see bloggers represented by Cara Sutra, Team Blisse and Mel from Voluptasse at the #blogspot. With my visit time limited to the Sunday I had my list of exhibitors that I want to hit up and then planned to make a few passes around the exhibition to pick up on anything else that looked interesting.
I tend to look for companies and products I think will fit with Write Sex Right and Eroticon audiences, which are predominantly female and broad minded when it comes to all things sex. This means I focus on the individual producers and female orientated exhibitors as these are the types of companies that can benefit most from building a relationship with bloggers.
This year I was also Periscoping, live streaming snippets from the show – with exhibitors consent of course – so folk could see a little bit of what the show is each year. This was immense fun and really helped to get to know exhibitors and their products.
Highlights of this years show and products to watch out for: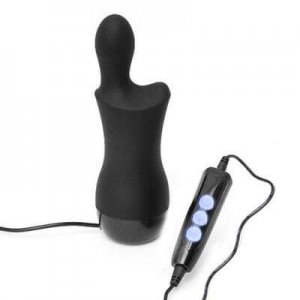 Doxy and the new Skittle – It has the Doxy power and doesn't look like anything else on the market.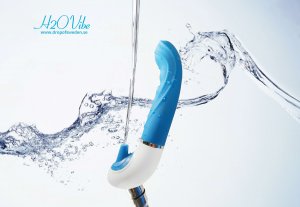 Drop of Sweden and the H2O vibe – A fun concept and great to see a company take an idea from concept to production. Definitely a company to watch out for.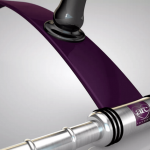 Love Arc – A beautifully executed concept that is so simple and effective you wonder why it hasn't been done before.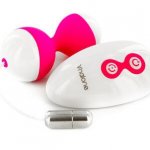 Nalone – Great looking products, I was particularly intrigued by the remote controlled kegel balls.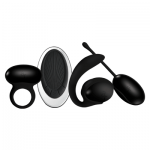 Pasante – In the last three years this company has increased its range of toys, producing good looking and innovative designs year on year. I liked the L'Amourose Paramour  set – a versatile set of toys all based on one vibrating base unit that is customised with different cases.
Other thoughts on the show:
Teal is the new pink of sex toys. Though of course lots and lots of pink and purple still.
Lovely to catch up with lots of familiar faces from around the industry and hatch some plans.
ETO Awards
The full results of the ETO awards can be found in the July issue of ETO and there were lots of familiar industry names getting well deserved recognition. It was a great night with some great company and terrible dancing – pretty much perfect in my book.
I was particularly thrilled to see Doxy pick up a special award for their use of Social Media especially as I pulled together the blogger outreach element of their Ecstatic Recipes YouTube campaign which continues to grow and gain traction for the company.
And of course congratulations to both Cara Sutra and Kay Jaybee who won Best Erotic Journalist and Best Erotic Author respectively.
If you're interested in developing a career in the adult retail sector I can't recommend heading to ETO strongly enough. Hope to see you there next year!