Fiverr is one of those mixed bags. For those of you not familiar with it, it's where you can get a job done for five bucks. It's hard to believe anything is less than five bucks these days. Oh wait, all my books are… but aside from awesome spanking smut, it's hard to believe you could say, buy an ad that will get actually get seen, or have a book cover designed. But in fact you can.  Here are a couple of the gigs I have tried lately to great success.
I will promote market your FREE Kindle Book On My Site That Receives 3000 Visits A Day for $5
Best use of $5 worth of advertising I've spent. I have used BKnights for both a free ebook and a $.99 book and both times saw a huge spike in downloads.  Most recently, I used it for an old, permafree ebook Deathless Discipline and its ranking went from 13,000 to 750 (about 300 downloads). The book is a promo book for a full-priced one, so it it nets me just one or two sales of the full-priced book, the advertising paid for itself, not that I look at marketing dollars that way. Because even if they didn't buy the full-priced book, I reached 300 new readers, which is always a win.
Hint: Don't bother paying for the gig extras for this one–the basic gig does the trick!
Melgraphics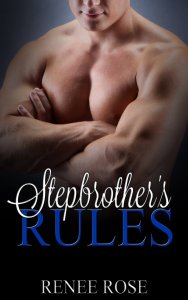 I will design STUNNING book covers for $5
Check out this beauty she designed for me.  She literally produced it in less than 24 hours, and when I requested changes, got them to me in less than twelve hours.  Holy cow!  It cost me $10.50 because I paid for a premium photo (which I picked out myself). Because I felt the job was worth far more than that amount,  I left her a tip, as well.
How about you? Which Fiverr gigs for authors have you used with great results? Please share so we can all learn!