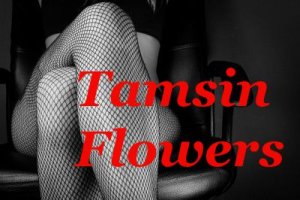 In fact, this isn't a sentiment I've ever suffered from, apart from dithering between projects as I can't make up my mind which the clamouring ideas in my head to tackle next. And the solution to that problem has to be which one of them is shouting the loudest, which one seems like it would be most fun, and which one I want to write next. But, when talking to other writers, this is an issue I quite often come across. If you're bereft of ideas, the blank white screen in front of you can take on the froideur of a polar ice cap. And, even if you have a list of projects in mind, deciding which one to tackle can be tough.
So here are some tips on what to do when inspiration is playing hard to get.
If you've racked your brain and nothing seems to be happening, try some of these:
Check out the submission calls on the Erotic Readers and Writers Association website—it lists all the current erotica calls for anthologies, longer works, magazines, journals, podcasts etc. If you don't have a plan of your own, writing something for a call can be a good way to get going.
Everyone has a publisher that they'd simply kill to be published by. Go to their website and read their submission guidelines. A lot of publishers outline exactly what they're looking for and if you really want to be published by them, it's not rocket science to write something that will tick their boxes. For example, at Carina Press, each individual editor regularly sets out what they're looking for—perhaps you could bring them something from their wish list. Or take a look at the range of submission calls at Totally Entwined—as well as more general requirements, they're always looking for stories for their Totally Five Star imprint, set in a glamorous international hotel chain and usually have a range of seasonal calls.
Write something short for one of the weekly or monthly erotica writing memes—not only is it a good exercise to write to a prompt, but it can also improve traffic to your blog. And sometimes, a snippet of flash can go on to inspire a longer story. Try one of these:

The Oral Sex Project
Sexy Searching
Sexy Memes by Others – a list on Marie Rebelle's site.

Ask your fellow writers for a prompt or a premise. This, as much as anything, should push you into coming up with your own idea as you struggle with other people's suggestions that just aren't right for you!
Ask me for a prompt…I promise I'll be kind.
Remember that epic and important novel you've been mulling over for years but haven't got around to writing yet. Well, now's the time.
On the other hand, if you're so spoiled for choice that you have no idea which idea to run with, ponder the following questions and take direction from your answers:
Which potential project is most likely to help you achieve your longer term goals as a writer?
Which project fits best with your back catalogue and your readers' expectations of you?
Is the project you're leaning towards commercially viable—and do you need it to be?
Which of all the ideas on your list holds most sway over you emotionally?
Which one will be the most fun to write?
Are there timing issues to contend with? Do you need a short project to fit in with limited time or can you commit yourself to something for the long haul?
Which of your proposals will give you most visibility in the market and is that important to you?
Do any of your ideas tackle a subject you'd really like to talk about?
Cross off the ideas you don't want to pursue right now, for whatever reason, until you're left with the one!
I think I'm going to finish by saying there are really two important things to remember:
write something that will give you pleasure to write—or what's the bloody point?
start writing something and don't worry if, after a while, you decide you actually want to work on something different. You're the boss—and you can start over as many times as you want.
(unless you're under contract to write something—in which case, stop reading this and get back to work on it!)
Good luck!