For the last five years, Eroticon has brought together talented writers, bloggers, campaigners and companies from around the world. We asked questions, shared knowledge, and forged some incredible friendships. We heard fantastic stories, and wrote plenty of new ones too.
As you'll know if you've been before, Ruby Kiddell has put extraordinary energy into organising Eroticon. Ruby has created something so valuable to the sex writing community that when she announced she was stepping down, we couldn't bear to see it end. So now Molly Moore, Girl on the Net and Domsigns have picked up the reins for Eroticon 2.0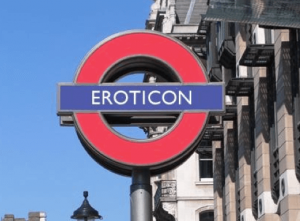 Eroticon will come to London in March 2017.
Tickets on sale to mailing list subscribers soon. (Even if you have previously subscribed, please resubscribe)

Spread the word, and we'll have more to tell you shortly.