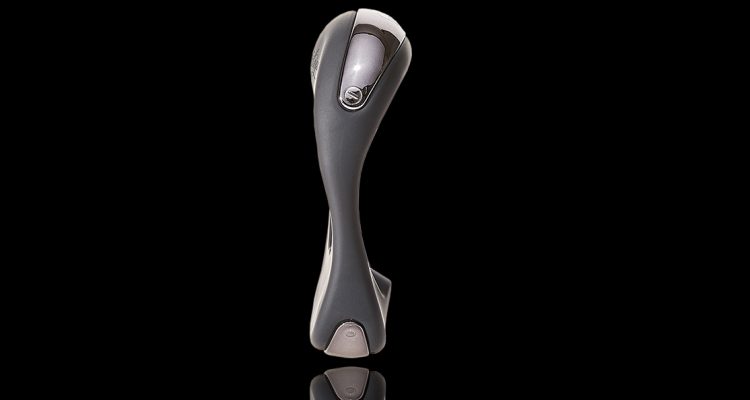 Today we're welcoming our brilliant sponsors Hot Octopuss – they've just launched a brand new pair of cock rings – ATOM and ATOM PLUS – and you can be one of the first to review!
Check out the details below, and email media@hotoctopuss.com to request a review unit.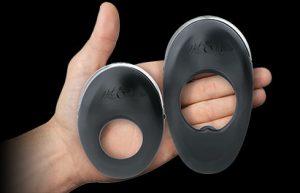 Next-generation cock rings
ATOM combines innovative design with the most powerful vibration motors on the market. With a carefully shaped contact area at the top of the cock ring for grinding during penetrative sex, and a stretchy ring to fit almost any size penis, ATOM delivers deep vibrations to all the right places.
ATOM PLUS features world-first technology: dual-integrated motors, which means that as the one on top of the shaft rumbles away, another synchronised motor sits against the perineum to provide maximum stimulation.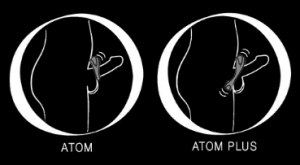 Both cock rings feature powerful motors, are 100% waterproof and recharge in under 2 hours.
Who is ATOM for?
Both of the ATOM cock rings are designed to enhance solo as well as partnered play – previous Hot Octopuss sex toys like PULSE III and Pocket PULSE focused on stimulating the most sensitive part of the penis: the frenulum. The ATOM cock rings will deliver powerful vibrations on top of the shaft, and ATOM PLUS matches those with vibrations targeting the often-neglected perineum.
Both cock rings feature a specially-shaped contact area designed to stimulate your partner during penetrative sex – for grinding against, rubbing, whatever you like!
If you're using it solo, you can even combine your ATOM with your PULSE III for an extra intense experience.
Want to review ATOM or ATOM PLUS?
Get in touch with us – media@hotoctopuss.com – and ask to be added to the review list. You can also come and visit our table at Eroticon where we'll have some demo units you can have a play with!