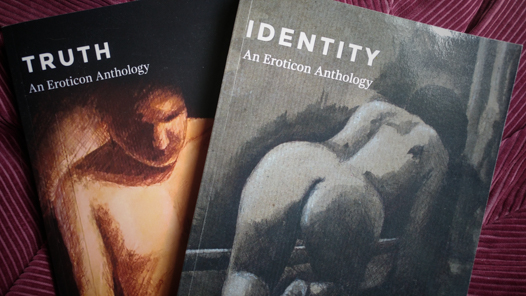 The Eroticon Anthology aims to celebrate and promote some of the fantastic writers who attend Eroticon every year – 2017's anthology on the theme of Identity featured incredible fictional and non-fictional stories and essays from sex toy reviewers, bloggers, erotic authors, and more. We continued that tradition in 2018 with the anthology on the theme of Truth.
So now it is time to plan for the 2019 edition and we have decided to solicit your help.
At the end of this years Eroticon we asked a number of people to suggest themes for the following year continuing on with the one word tradition. We ended up with 14 different suggestions which we have been mulling over for the past couple of months. We have managed to whittle that down to 5. We think all of them would make a great a title for next year but rather than us picking we have decided to get you to do it.
The five words that we have shortlisted are:
Change
Discovery
Journey
Knowledge
Time
So what word would you like to see on the 2019 anthology. Vote in the poll below and once we have a winner we will be publishing the call for submissions which we are opening up slightly this year so watch this space.
[yop_poll id="1″]
This poll ends on Thursday 14th June 2018.
Author, Blogger, Photographer, Speaker. Director of Operations for Eroticon