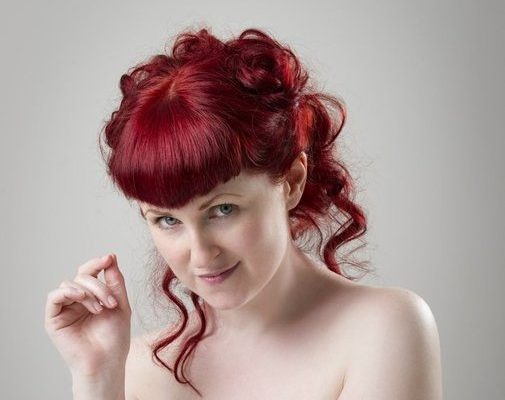 Another two fantastic speakers announced for Eroticon 2013.  The speaker list is really filling up with some exciting people and although there are still over eight months to go until Eroticon 2013 there are already some amazing sessions being suggested and discussed.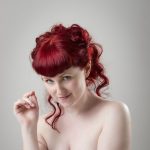 Anyone that was at Eroticon 2012 will remember Lori Smith and all she had to say and contribute to the day and I'm incredibly pleased that she has agreed to speak again next March.  Lori is an online writer who specialises in sex/relationships and also fashion, specifically vintage and lingerie. She has appeared in The Guardian, Glamour, The Metro, Attitude, and Channel 4's More Sex Tips For Girls.
As she is both bisexual and non-monogamous, Lori takes a broad view of sex and also tries to educate her readers without being preachy. Lori regularly blogs on a variety of topics at Rarely Wears Lipstick and can also be found on Twitter as @lipsticklori.
I'm also delighted to welcome Kristina Lloyd to Eroticon.  Kristina is an erotica author whose novels include the controversial Black Lace bestseller, Asking for Trouble, a dark, psychosexual thriller set in Brighton (UK) where she lives. Her short stories have appeared in numerous anthologies, including several 'best of' collections, and her work has been translated into German, Dutch and Japanese. Kristina has written on sex and feminism for The Guardian, and was a co-founder of Erotica Cover Watch, a campaign against sexist book covers in erotica publishing.
She has a master's degree in twentieth century literature and has been described as an author who 'blends literary and popular styles beautifully' and 'makes no apology for writing transgressive fiction with some heavy female submission'.
Her fourth novel, Thrill Seeker, is published in March 2013.
To find out about the other speakers, schedule and to buy tickets please visit the Eroticon 2013 conference site.  Super Early Bird tickets are just £75 for a single day and £125 for the full weekend, but tickets are limited so don't miss out on the great price, buy yours today.
If you'd like to spread the cost of your ticket then we've an instalment plan to help you get your ticket at the Super Early Bird rate, but be quick, the instalment plan closes at the end of June.