I've three more thrilling speakers to announce for Eroticon 2013.
I had the great pleasure of taking part in the pod-casting session at Cybher this year, run by The High Tea Cast it was a seat of the pants ride through all things pod-casting and I ended up interviewing a man about a dominatrix, as you do.  So I'm super pleased that they'll be bringing their daily dose of cheeky to Eroticon.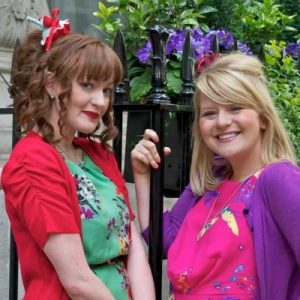 Sam Sparrow and Leanne Rice are the feisty female duo on a collaborative mission to bring podcasting to the mainstream. Fed up with podcasts dominated by techy old men, and magazines plastered with scrawny malnourished women they set about in July 2011 to bring something different to the ears and eyes of intelligent and sharp thinking women (and men) everywhere.
K D Grace has been a great cheerleader for Eroticon since I met her last September 2011, come March she will be in the hot seat to help inspire us.
K D  has over thirty stories published with Xcite Books, Harper Collins Mischief Books, Mammoth, Cleis Press, Black Lace, Sweetmeats Press, Ravenous Romance, Erotic Review, and Scarlet Magazine and others.  Her critically acclaimed erotic romance novels, The Initiation of Ms Holly and The Pet Shop, and Body Temperature and Rising , The first novel of the Lakeland Heatwave Trilogy, are all published by Xcite Books.
The wonderful thing about having two days of Eroticon is the potential to expand its scope.  Sex toy reviews are a growing niche in sex blogging bringing benefits to both bloggers, readers and companies.  Nymphomaniac Ness will be joining us to discuss the ins and outs of sex toy reviews.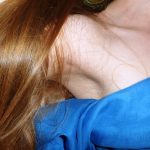 Ness is a sex toy reviewer and consultant. Dabbling in the world of erotic products, there's no product that hasn't either tingled her finger tips or caught her eye. Winning numerous reviewer of the month awards on various websites, the Nymphomaniac Ness's reviews are always to the highest standards. Her plain-speaking reviews are all published on her blog, making it easy to find everything in one place.
To find out about all the speakers, schedule and to buy tickets please visit the Eroticon 2013 conference site.  Super Early Bird tickets are just £75 for a single day and £125 for the full weekend, but tickets are limited so don't miss out on the great price, buy yours today.
If you'd like to spread the cost of your ticket then we've an instalment plan to help you get your ticket at the Super Early Bird rate, but be quick, the instalment plan closes at the end of July.