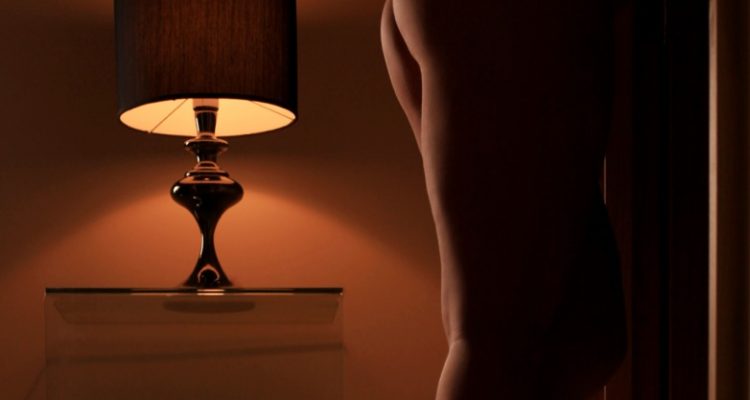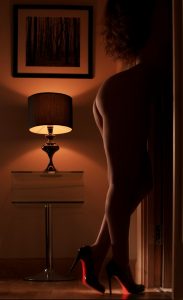 Six months ago, I was someone who wanted to 'be a writer'.
Five months ago, I went to Eroticon 2012.
I didn't have a particular interest in erotica. I'd read the letters to the editor in the back of Penthouse magazine and I'd heard of the Story of O, but that was about as far as it went.
I spent my childhood reading and writing (admittedly, not erotica!), and it was a habit that I'd let slip when I joined the fierce world of city careerdom and spent all of my evenings and weekends in a virtual coma filled with wine and episodes of the West Wing, recovering from the working week. I loved my job, but had a nagging feeling that on my days off I should do something, anything.
My boyfriend suggested a half day writing course with Sacred Pleasures, facilitated by Rebecca Lowrie and London Faerie, and led by Scarlett French.
"But it's erotica," I said.

"You like writing," he said, "and you like having sex. Surely this is the perfect combination."
The class turned out to be fabulous, and in it I penned my first paragraph of erotica, which you can read here.
I spent the next month working on a couple of stories for the Sacred Pleasures website, and through the grapevine, heard that both London Faerie and Scarlett French would be running workshops at Eroticon 2012.
I initially decided not to go, thinking that it was the kind of event that I should attend next year maybe, when I had actually written something that I could speak to a publisher about. But as more and more of my friends signed up, I thought, fuck it, and bought a ticket a few days beforehand.
As I had only ever written two short stories of barely 2,000 words each, I presumed that I would have no cause to network or to speak to any of the workshop facilitators or the publishers, beyond a friendly hello. So I ignored all of the networking tips that were sent out in the days before the conference, and didn't research any of the attendees or even look up the programme before I arrived.
Naturally then, it follows that the first person I spoke to would turn out to be Hazel Cushion, one of the experts on the publishing panel.
"So, are you a writer?" I asked the friendly looking woman standing next to me alongside the Love Honey dildo counter.

"I'm the CEO of Xcite Books," she said.

"Oh," I replied, wittily.
I soon wished that I had followed the suggestions that Ruby had sent out before the event, but I didn't have much time for regret, as the rest of the day flew by rapidly in a blur of seminars and coffee breaks.
Each of the talks that I attended was interesting, informative and inspiring, and by the end of the conference I was filled with enthusiasm about my new extra-curricular career and I spent the journey home with a sense of wonder – if all of the nice, normal looking people that I met in Bristol were erotic writers, then what secrets did the other ordinary folk sitting in my train carriage hold?
The next day, still filled with enthusiasm, I ignored all of the advice given on the publishing panel by emailing Paul Andrews of House of Erotica directly and asking if I could send him a piece that I had written, although it didn't meet any of his submission guidelines. He kindly accepted, and forwarded my story to Matt Bateman on his editorial team. Matt replied that he loved it, but that it was 2500 words too short for them to publish.
"Oh no," I emailed back, "this is just the abbreviated version. I have the full story on my home computer."
That was of course a total fabrication.
I rushed home from work and sat up until 4am with a bottle of wine and and a pot of coffee and doubled the length of my story, The Copper Horse, which was accepted for publication with House of Erotica the following day.
The day before attending Eroticon 2012, I wouldn't have dreamed of submitting something to a publisher. Two days after Eroticon, I'd had something accepted.
By the time it was formatted and turned into an e-book, I'd submitted another short story, The Orchard, which was also accepted. You can find the two together on Amazon.
Since then, I've been working on my blog, submitted several more stories for publication to erotic anthologies and performed erotic spoken word on stage twice, once for an After Pandora cabaret and the second time at the Edinburgh Voodoo Rooms for the Festival of Erotic Arts in front of about two hundred people.
For me, attending Eroticon was about more than meeting fellow writers, networking with industry professionals and learning at workshops – it was about getting the confidence to write. I arrived believing that I couldn't do it, and I left confident that I would, and a couple of days later, I did.
I will be at Eroticon 2013 with bells on and I highly recommend attending to any new writer. It worked for me.
::
To find out about all Eroticon 2013 and to buy tickets please visit the Eroticon 2013 conference site.  Super Early Bird tickets are just £75 for a single day and £125 for the full weekend, but tickets are limited so don't miss out on the great price, buy yours today.
If you'd like to spread the cost of your ticket then we've an instalment plan to help you get your ticket at the Super Early Bird rate, but be quick, the instalment plan closes at the end of July.
Photo credit : Photo copyright Matt Christie