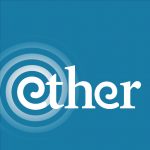 Hello from Ether Books!
We are all thrilled to be in partnership with Erotica 2013. To celebrate the partnership Ether will be running a short story competition with the prize to be a full ticket to this fantastic event.
I'm Harriet, and part of my role at Ether has for some time included running our contests. I love working with the writers and am on hand to answer any queries and help with difficulties for the duration of the contest. You can ask me anything, any time. We would love to have your entry on our app!
Ether is a mobile social reading platform. We have an app, currently iPhone only, Android coming soon, which allows us to publish high quality short content, direct to people's smart phones. Perfect when you have 20 minutes on a bus and need something good to read! Writers submit via our online process and we have the capacity to publish immediately if we need to. The app has been downloaded all over the world, notably being very popular in the USA and India, on top of our UK usage.
Our Erotica genre is our most successful by far and we have some simply fantastic writers in it. If you have an IOS device, have a look at the likes of J Manx, Astrid L, Mikey Jackson – they all have some great erotic writing in there.
We at Ether believe strongly in having a good and direct relationship with our writers, and allowing them to have a relationship with each other. We have an active Ether Writer Community which is full of discussions and friendly chats – erotica being a topic of conversation very frequently! Our contest will have a mini community exclusively set up for its duration, where you can meet your fellow writers and share ideas.
If you fancy entering our contest, we guarantee the experience will be an exciting one. Our contests work so that everything will be published and the story which has the most downloads at the end of the week is the winner. This means that as well as collecting a fantastic bunch of stories, we can really celebrate the genre as a whole and get some attention in the social media world as everyone promotes their story. There will be loads of support in this and sharing of ideas to get you going.
We would love to see you get involved – to find out more about entering have a look at our erotica competition blog post!
Don't forget to follow us on Twitter @etherbooks and let us know how you're getting on.
Good luck,
Harriet.