Following on from yesterday's post about Blogger changing their terms and conditions for hosting adult blogs, here's a very quick guide on how to export a blog from Blogger. Even if you don't think you are in any danger of being shutdown, exporting on a regular basis is a good idea anyway. You have spent a great deal of time filling your site with your content and you really don't want to use it.
In the Blogger dashboard choose the blog you want to export and click on the blog name to get through to the blog dashboard.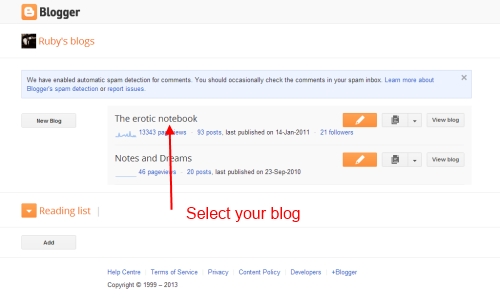 In the left-hand menu click "settings", in the settings sub-menu click "other"
Choose "export blog" a pop up menu will appear.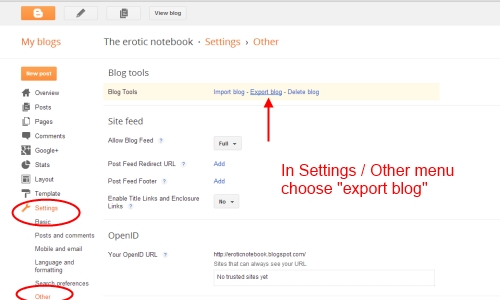 Choose "download blog" name your file and save it somewhere safe.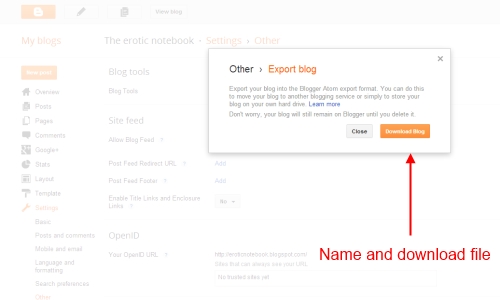 Once you have your file you'll be able to import your blog into you new blogging platform.
Please do check out @domsigns post here for more information about moving your adult blog from blogger to WordPress self-hosted.