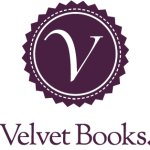 Phew!
At last I can send out this call for submissions for the Eroticon 2013 anthology and I'm very excited that we'll be working with Velvet Books as one of their first publications.
Erotica anthology : Southbank Seduction
Taking the inspiration from the Eroticon 2013 venue the theme for the anthology is  Southbank Seduction.
You can interpret the theme as you wish but the story needs to be set in London with some reference to the Southbank or the River Thames.  We welcome all styles and sub-genres of erotica but will be looking for character led writing with a strong narrative.
Anthology submission guidelines:
Submissions must be 3,000 to 5,000 word erotica stories and be original and unpublished.
Submissions are open to all writers.
Please send your story as a word document formatted to 10pt Arial, double spaced to ruby@velvet-books.com
Please include "Eroticon 2013 anthology" and the title of the story in the email subject line.
Please include your legal name, your pseudonym and Eroticon 2013 delegate name if different.
Deadline is 15th December 2013 for publication in March 2014.
Payment will be £50 per accepted story.
The anthology will be published by Velvet Books, all sexual activity must be consensual and legal.
You can read the Eroticon 2012 anthology, Dirty thoughts from the back of the room, at Amazon.
You can find out more about Velvet Books at their website and follow them on Twitter at @Velvet_books