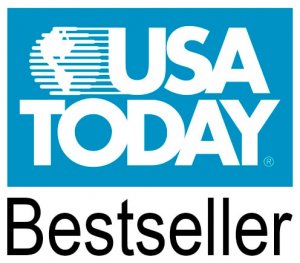 Writing a USA Today or The New York Times bestseller is a goal for many (most?) authors. I was thrilled to make the USA Today list last month as part of the 14 author Valentine's box set Bound, Spanked and Loved: Fourteen Kinky Valentine's Day Stories.
There are those who say making a list with a box set doesn't count. In fact, Romance Writers of America will not publish box set wins under their author congratulations. Additionally, the New York Times will no longer accept multiple author box sets on their list. I don't care–I'm still taking it. 🙂  I'm just hoping this will be the first of many bestsellers, now that I have the map to success.
What is the map, you say?  Well, here's how we did it:
Nuts and Bolts
I joined with thirteen other authors will the sole purpose of hitting the USA Today bestseller list. In putting together the group, we looked for heavy-hitters in our genre (BDSM) who would hopefully each bring in their own diverse audiences. We each provided a story around a central theme (Valentine's Day). We limited the stories to 20K because we'd didn't want to hit the max allowed for kindle books for our price point. We offered the book on pre-order and the first week of sales (the week we intended to hit the list) for only $.99. We then bumped the price to $3.99 after the first week.
The Numbers
USA Today counts the number of books sold weekly from Monday-Sunday. Amazon dumps the numbers from pre-orders in the day before you release, so we set our release date for a Tuesday. We had approximately 3000 pre-sales going into it, which was lower than our goal.
USA Today requires sales from more than one single platform–you cannot make the list if your book is only on Amazon. We'd heard you must have a minimum of 500 sales on Barnes & Noble in order for them to report to USA Today and The New York Times, so we did some special promotions and Facebook ads just for Barnes and Noble. As it turned out, we had only 492 books sold on Barnes and Noble by the end of the week, so we thought we might be out of the running. I don't know if that means the 500 minimum isn't true, or if the other platforms r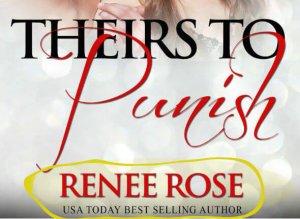 eported and so that was enough.
There's no set minimum number of books sold to make the list. Obviously, it depends on the other books for sale at the time. I've heard people have not made the list with 10,000 books sold, and others who made it with only 4,000.  USA today lists the top 150 books of the week, which thankfully gives a little bit of wiggle room.  I'd been told if you make it to the 200's ranking on Amazon, you're in the right range.  We made it there on only one day of the week.  I believe our final sales were just shy of 8000, and fortunately, we made #126 on the list. If you're trying to make the list, I think shooting for 10,000 in sales would get you there, depending on the week.
Marketing
We employed the following methods of marketing the box set:
We advertised that the pricing was for a limited time only to create a sense of urgency, and bumped the price to $3.99 after the first week.

All fourteen of us utilized our mailing lists, blogs and social media power to promote the book both when it went on pre-sale and during the release week.

We also pooled our resources and purchased placement with a variety of email book recommendation services during the release week. For a list of services,

see my blog post here.

We booked several blog tour "Release Day Blitz" packages

We offered three Kindle Fire prize packs to push pre-orders and gain social media shares on Facebook and Twitter.