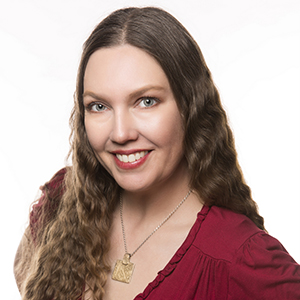 As part of our intro blogs for Eroticon 2018 speakers, today we're chatting to Kendra Holliday! Kendra is the blogger behind The Beautiful Kind. Located in St Louis, MO, she is a passionate bisexual sexplorer when it comes to kinks, fetishes, BDSM, swinging, polyamory, and sex work. She is also a mother, daughter, sister, friend and volunteer. Co-founder of Sex Positive St. Louis, Kendra has a professional consulting site Be Open and Honest, where she offers sex and relationship advice and sex surrogacy services (talking and hands on intimacy).
What inspired you to start working in your field?
I started sex blogging anonymously as a hobby and creative outlet in 2007. In 2010, I came out as a sex-positive activist, complete with my full name and face. I've been doing consulting and sex surrogate work since 2012. My kindness, compassion, and curiosity has always had a sexual focus.
My blogging turned into a platform for my career! People would contact me for advice, and over time it became too much – I was meeting strangers for coffee so they could "pick my brain". Finally I came up with a plan that would head them off at the pass – I replied with an hourly rate. To my amazement, they accepted! And that has expanded to a full-time passion.
If you could give one piece of advice to aspiring sex bloggers/podcasters/writers/erotic creative types, what would it be?
Be vulnerable. Don't be afraid to talk about the good, the bad, AND the ugly.
The way we talk about sex and relationships has changed a lot over the last decade – what changes do you hope to see in the next 10 years?
I hope the guilt and shame around sex lessens. The younger generation needs to learn about sex the correct way from the get go, so that they don't need so much damn therapy and healing when they are in their 30's, after they've accumulated needless baggage. That's why I advocate sex-positive parenting and education! Replace the fear with love.
Kendra's Eroticon talk
Shocking the system: when true life tales cross the line. 

So…how much is too much when it comes to publicly sharing a sex life that borders on freakishly fantastical? How do you protect play partner's identities when painting vivid pictures of your reality? What parts do you alter? Which lines do you blur? Are any topics off limits? What if you publish something you regret? Raunchy and red-faced Kendra Holliday of The Beautiful Kind shares her most embarrassing blogging blunders as examples of what to consider, what to avoid, and how to navigate damage control.
Come along to Kendra's talk at Eroticon 2018, and see all the Eroticon 2018 speakers on this page.