Today we're welcoming brand new sponsor Bijoux Indiscrets to our blog. Bijoux Indiscrets make gorgeous sensual lingerie that we think is also super-kinky. You'll get to meet them and check out some of their amazing stuff at Eroticon 2018, but for now we'll let them whet your appetites by telling you about the expansion of their MAZE line…
Bijoux Indiscrets expands MAZE, its greenest collection yet, with 12 new pieces.
New MAZE pieces set to launch in over 40 countries worldwide this October
Bijoux Indiscrets awarded vegan-approved status by animal rights organisation PETAAccessories to go with bare skin, sensual lingerie or day-to-day looks
Back in 2013, US brand Vaute Couture made history at New York Fashion Week, unveiling an entirely vegan collection for the very first time, a move that earned them the praise of the public and caused a huge media stir.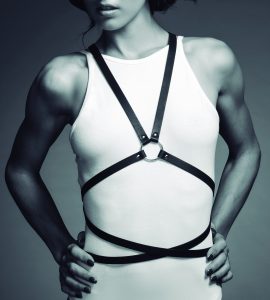 Today, the eco fashion concept is well established and where the fashion industry once did as it pleased – responsible, toxin- and animal-free designs are finally being added to the cart for production.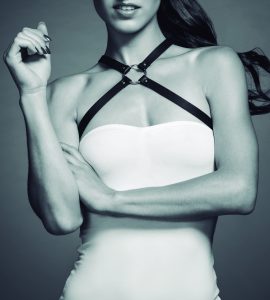 MAZE's first pieces were launched by Bijoux Indiscrets around a year ago and, in 2017, the collection of vegan harnesses secured its status as one of the brand's most successful accessory lines yet, showing that design and quality aren't the only foundations for the success of future collections. For that reason, the label has decided to add over 15 new designs to the range, which are now available in over 40 countries.
Check out Bijoux Indiscrets website, follow them on Twitter and Facebook, and get in touch if you'd like to discuss review opportunities!