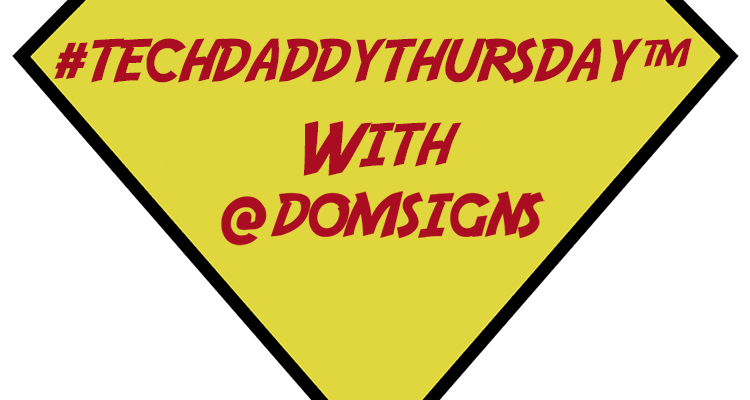 Ok folks, gather round and uncle signs will tell you all about moving your website to self hosted wordpress on this edition of techdaddythursday If your are all sitting comfortably on my lap I shall begin. *Brought to you by our fine sponsor @EroticonUK
A hosting we will go
One thing that I (and many other fine people) will tell you is that you absolutely must be self hosted. You can choose to ignore me, but I promise you that if you care about your site and your content and you are not… they will delete you. I know you think it won't happen, but I get more of my customers from when that happens then any other method. So why not do it now while it is not a emergency?
First of all it is cheap Roughly $108 a year (often less) that is less than 30 cents a day. I know for some that still might be too much, and to them I say, export your content at least once a week.
Only 2 things
What do you need to self host? 2 things really
1) a domain name like mollysdailykiss.com (only not that) and privacy
Q) a hosting company that is cool with adult content, if your content is adult oriented in ANY way.
There are many places to buy domain names, I tend to get them from namecheap because they are cheap and throw in privacy for free.
Hosting is much trickier if you have adult content. Choose the host you like but READ the TOS and AUP very very very carefully. Hostgator has never given us a hard time for adult content, but they make you pay upfront for the best deals and their support has gone downhill. These days we use TMD since our last hosting company got bought and hey, guess what? No adult content. We have very good service from our current company, but as always YMMV
Steps
Once you have bought your name (from a different company than your hosting in case the hosting goes under, it has happened) and your hosting Then you need to install your software, which for the purposes of this thread will be wordpress.
You can choose other software, but then I would have to address how to install all of them and I am an old man with a limited lifespan. Often hosts offer a quckinstall for wordpress and you can absolutely do that. I would make one change and not let wordpress install in a sub directory like wp or even wordpress. If they do your site url will look like someurl com/wp and if someone visits someurl.com they will see files they shouldn't, there are ways to fix it afterwards but they are a PITA for new folks and should be avoided.
If they don't have an installed you can always use the 5 minute manual install which is really easy and the way I do wordpress installs because it gives me more control over things like the database name that make it more logical when I have to go back later and fix things
You can read the manual install instructions here WordPress Famous Five Minute Install or, if you prefer a video
Out with the old
Once you are all done you can login to your new site and import your old website… once you have exported that site 🙂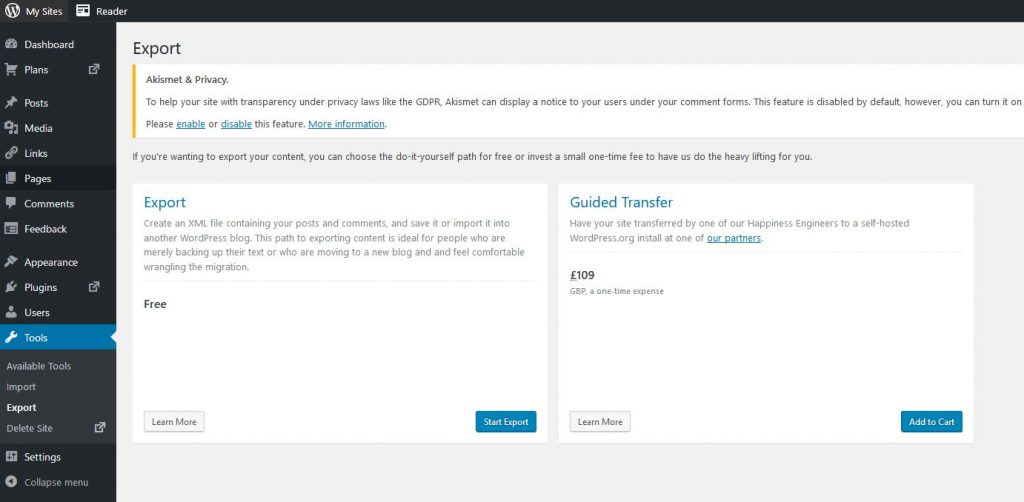 If you are hosted on wordpress .com you will go to your dashboard >>tools>>export and wordpress will email you a zip file.
Into the new


Here is where you put the emailed zip file


You save that file and go to your new site dashboard >>tools>>import>> wordpress import and install that plugin Once done browse to the zip file>and import that file. Once done you should have all of your posts and images, you may need to run the import several times as it can time out if you have a lot of posts. You may need to delete duplicate that multiple imports can cause<
Then you can choose a theme (warning, the issue will be choosing from the thousands available) that suits you. After that is is a matter of styling and making it look and work like you want. There are thousands of plugins that extend functionality
But again, I am old and feeble and will only list the ones I often use for main functionality
Wordfence, for security of your website
Updraft for backups
Jetpack, many say this slows your site, but I use it to keep some of the wordpress .com functionality
Akismet, for spam protection (slide the slider all the way to the left to get it for free)
Yoast SEO, for SEO
Monster Insights for connecting Google Analytics
Hummingbird for caching
Really Simple SSL if you have bought or installed an SSL certificate
There are many other plugins you can install if you want other features or to solve other issues and if you want to know which I suggest, please fell free to ask 🙂
The process to import from blogger is much the same and the importer can be found in the same place as the wordpress importer as well as a few others.
A final word about those who might start blogging on a "free" platform, of the ones out there wordpress. com and blogger make it easy to export your content. Places like weebly or wix or squarespace do not and NONE of them allow adult content
Thank you for reading this edition of #techdaddythursday and I hope you tune in next week Same Bat Time Same Bat Channel and if any of this has been helpful a cup of coffee might keep this old man going for a few more days
And before I forget, this weeks topic was suggested by @_Masterseye If you have a topic you would like me to talk about, @ me or DM me Thanks Eye for the great suggestion
Eroticon Technical Director