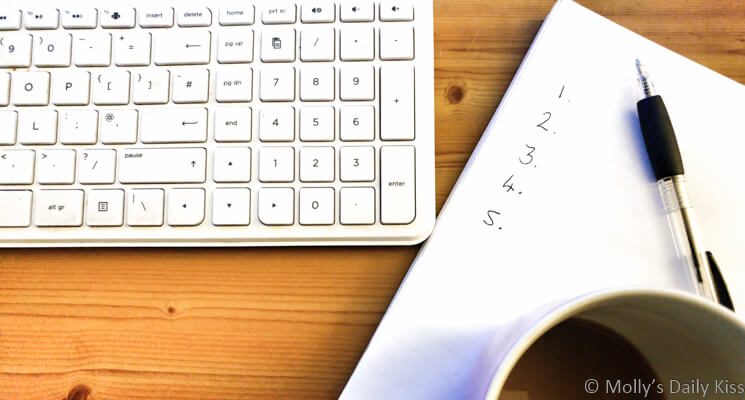 So you're thinking of starting your own sex blog? Amazing! I highly encourage you to do so. I started sex blogging nearly two years ago. To begin with, it was a distraction from feeling lonely in a new town, and a way to flex the writing muscles which had been wasting away unused for far too long. I could not have imagined, two years ago, all the amazing things that sex blogging would bring to my life – of which "sex blogging itself," though wonderful, is really the least.
So maybe I'm a little biased. So be it. But I think you should start your sex blog, and I'm here to tell you why.
You'll make friends and become part of an amazing community.
I have met some incredible people through sex blogging, both people I've connected with online (and then maybe met in person later) and people I've met at writing or adult industry events. Many of them are now counted amongst my closest friends. I never imagined I'd even get to be in the same room as some of the amazing sex writers whose work I read. Getting to call them friends? That still has me pinching myself some days.
Pro Tip: Come to Eroticon! Seriously. We're a lovely friendly bunch and wherever you are in your journey, you'll learn some things and make some friends.
You could make some extra income. (And get free stuff!)
Sex blogging is not a get-rich-quick scheme or any sort of guarantee of income. However, if you can write well and if you keep showing up, you can certainly make some money. (I'm getting paid for this article you're reading right now!) Whether it's through selling articles to third party publications or websites, plugging sex toys via affiliate links, selling advertising on your blog or something else entirely, the adult industry has a tonne of money if you know how to tap into your share.
Even if you're not interested in making an income from your blog, you can get free products – sex toys, lingerie, books and more – in exchange for honest reviews. I encourage you to reach out to some of your favourite companies and ask if they need reviewers, especially around the time a new product is coming out.
Pro Tip: Go read Kayla Lords' site The Smutlancer . It's an absolute gold-mine of information on making a living out of sex writing.
Anonymity or pseudo-nonymity gives you freedom to express yourself in ways you probably never have before.
One of the things I love about getting to be Amy Norton (spoiler: not the name on my birth certificate!) is that I can be whoever I want to be and I can express myself honestly. This "alter ego" is honest and forthright in a way that I never get to be when I am writing under my legal name. You may, of course, be in the fortunate enough position of being able to write a sex blog under your everyday name without worry, but this is not the case for the vast majority of us. Anonymity – or at least a veil of separation between our lives – enables us to be our authentic selves without worrying about disapproving families, friends or bosses.
Pro Tip: Whatever you do, make sure you pay the extra £5 or so for privacy protection when you purchase your hosting package. This means that, if someone does a WhoIs search on your site, they won't get any of your private info. Leave this out and people may be able to find your legal name, email, or even – gulp – home address.
You'll learn so much about yourself, your partner, and sexuality more broadly.
Writing my sex blog, reviewing toys and reading others' blogs has taught me more about my body, my desires and my sexuality than I could ever have imagined it would. From testing toys that are different to what you'd normally choose, to the inevitable "honey, can you try this sex thing with me? It's for journalism!" moments, writing about sex can expand your horizons in a myriad of different ways. And if you're writing think pieces, advice columns or personal essays, it'll make you look at issues from different angles and consider your preconceptions and perspectives in a way you may never have before.
Pro Tip: Always, always fact check if you're writing something as hard fact rather than as your considered opinion. Nothing tanks your credibility like publishing something that's inaccurate or just plain not true.
You can inspire, educate, make someone feel less alone… or even change someone's life.
I was reading sex blogs long before I was writing one. People like Molly Moore, Girl On The Net, Cliff Pervocracy and Kayla Lords had a profound impact on me in ways they may not realise – their words made me feel normal, not broken, not alone. Now, unbelievably, people tell me that my words have the same effect on them. Making money from my blog is cool, but when someone tells me that I changed their life or gave them the courage to live as their authentic self? That is living the dream.
Pro Tip: Has a sex blogger changed your life, broadened your perspective on an issue, or given you some new insight you wish you'd had years ago? Tell. Them! Seriously, us writers live for that stuff.
Now go start your sex blog!
Amy will be speaking at Eroticon 2019 about Building an Audience & Making Money with Engaging Adult Product Reviews. You can find on her very own sex blog Coffee and Kink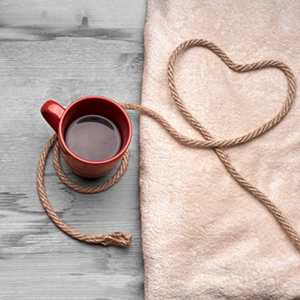 Amy Norton is, variously, a writer, a sex blogger, an erotica author, a sex positive community organiser, an adult product reviewer and much more and you can find on her own blog Coffee and Kink