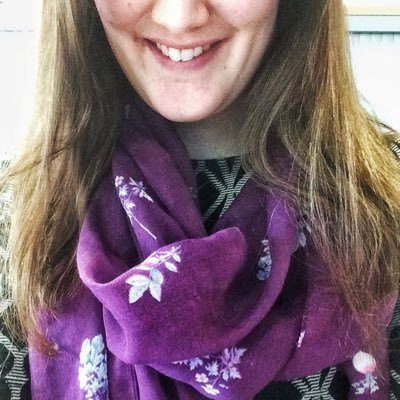 NAME (and Twitter if you have one)
Hello, I'm Hannah and you can find me at @confess_hannah
Tell us 3 things you are most looking forward to at Eroticon 2019
1. The people. All of the wonderful people who boost me during my ups and downs, who ignite things deep down inside me with their words and pictures and who indulge my slightly ridiculous conversations, dreams and ideas.
2. The schedule is so wonderful this year- and now I'm no longer blogging, I feel really at ease to go to what I want rather than what I feel I should. The session I'm looking forward to in particular is Exposing 40s photography session, to try and give me inspiration to up my naked photo game and be a bit more inventive!
3. The readings. I have loved listening to the work of others, and it is even more magical when we get the opportunity to hear them actually be read by the authors themselves.
We are creating a play list of songs for the Friday Night Meet and Greet. Nominate one song that you would like us to add to the play list and tell us why you picked that song.
So, this is really difficult for me as I have so many wonderful songs I associate with different memories. However, I think I'll have to go with Diamonds on the Soles of Her Shoes by Paul Simon.
Not only is he one of my favourites, it reminds me of my first year at Eroticon at the Saturday social. I remember feeling so nervous I could hardly speak. I showed up on my own, had only met people for the first time earlier that day, and didn't have a clue what I was doing, but eventually it all ended up okay. And it ended up being fairly near the end of what turned out to be the middle of a very fun evening.
What is your favourite item or book you've purchased so far this year?
How to be Alone by Lane Moore. This book has made me cry with laughter, relief and happiness. It has made me feel less alone in my lived experiences and more prepared for those experiences I am yet to face.
You can have an unlimited supply of one thing for the rest of your life, what is it? Sushi? Scotch Tape?
There are so many things I could think of here (mostly food related)! Hot cross buns, cherry bakewells, rare steak, onion rings, Mackie's ice cream.
However, forsaking the perhaps obvious answers of food, time, energy, travel, etc, my one true luxury which I would love to have unlimited supply of is getting my hair washed and blow dried at the hairdressers!
What is your favourite quote from a movie?
'You think love is simple. You think the heart is like a diagram.'
'Have you ever seen a human heart? It looks like a fist, wrapped in blood!'
Dan and Larry, Closer (2004)
What is your word suggestion to next years Eroticon anthology?
Illusion
Complete the sentence:
I feel…
excited to soon be in a room with some of my favourite and most inspirational people!
Eroticon Technical Director