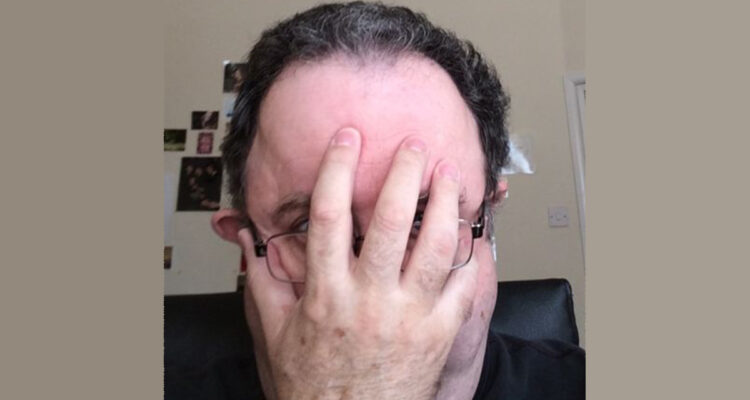 NAME (and Twitter/IG/Mastodon etc)
Steve, but all y'all know me as @SilverDomUK on Twitter and @silverdom@kinky.business on Mastodon.
Tell us 3 things you are most looking forward to at Eroticon 2023
1. It happening. I totally understand why 2019 was the last one, but I am very glad to see it back. On a related note: I will be masked and I hope nobody will give me grief over it.
2. Hugging people again. Where consented to, obvs.
3. Seeing friends old and (hopefully) new.
Sadly with a change of venue this year for the Friday night meet and greet we won't be compiling a play list but I know that everyone enjoys that bit so…. What is a song that always has you turning the volume up?
What, I have to choose 1?!
What's the first career you dreamed of having as a kid?
Pilot. Sadly, you needed 20/20 uncorrected vision to be a pilot in the RAF back then. This makes sense for fast jets, but ruled out a lot of potentially good candidates for helicopters and transports.
What does your joy look like today?
My wifesub, Silverdrop. DoxyCat the BitchCat. Friends. Knowing that I finally gave myself permission to again be open to possibilities – I'm poly. Silverdrop gave me permission ages ago.
What is your favourite musical?
Silverdrop is the musical fan around here. Hamilton for her. Phantom of the Opera for me, I guess.
If you were the captain of a pirate ship, what would be the name of your ship?
The Gay Abandon.
As soon as you have finished writing answering these questions what are you going to do?
Coffeeeee!!!
I need more… hugs and kisses.
Eroticon Technical Director